The Unitek 66W Travel TRI GaN charger is, at the moment, the most compact charger that I have tested so far and I know I have given that title to other chargers as well (Kovol Sprint 65W), but they keep on getting smaller and smaller.
That's due to the GaN technology (third-gen semiconductors) which has allowed the development of energy-efficient chargers by limiting the heat loss that happened with the previous types of chargers. But even knowing all that, it's just incredible how we went from those huge bricks that we carried around to just a 2-inch-sized device which can handle a laptop.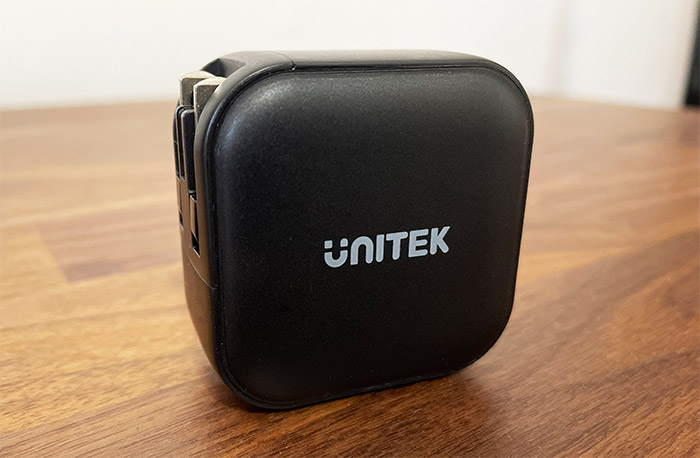 I am referring to 13-inch laptops (such as the 13-inch MacBook Pro) since the Unitek charger has a total power output of 66W, but I am very confident that the manufacturers will be able to further increase the output without making the devices larger. The Unitek 66W Travel TRI GaN has managed to include two USB-C ports and a single USB-A port, and you do get protection against over-voltage, over-current, overheating, as well as for short circuits.
I like how Unitek wanted to distance itself from the 65W chargers group by adding that little extra Watt, but yes, each of the USB-C ports is limited to 65W. Using all three ports at the same time will (obviously) give you 66W. But the question is whether you should give these third-party chargers a chance when even Apple has made available its own GaN charger?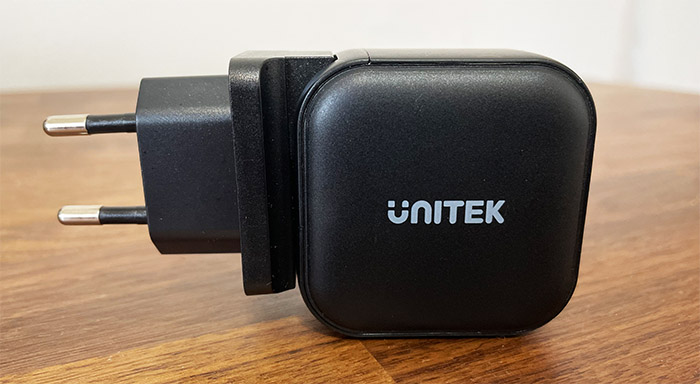 Unless you need 140W, there really isn't a point of paying extra and so far, pretty much all GaN chargers that I tested have proven to be working as intended, offering a proper, near ideal power output even to the more sensitive equipment (which apparently includes everything from Apple). But before putting the Unitek 66W Travel TRI GaN charger to the test, let's have a closer look at its incredibly compact case.
At 1.97 x 1.97 x 1.0 inches (5.0 x 5.0 x 2.5cm), you can carry this charger in the pocket of your jeans. And it's true that the US plug is retractable to make Unitek 66W even more portable, but the EU, the AU and UK plugs are detachable (you get all three in the package), so the compactness of the charger is not affected at all.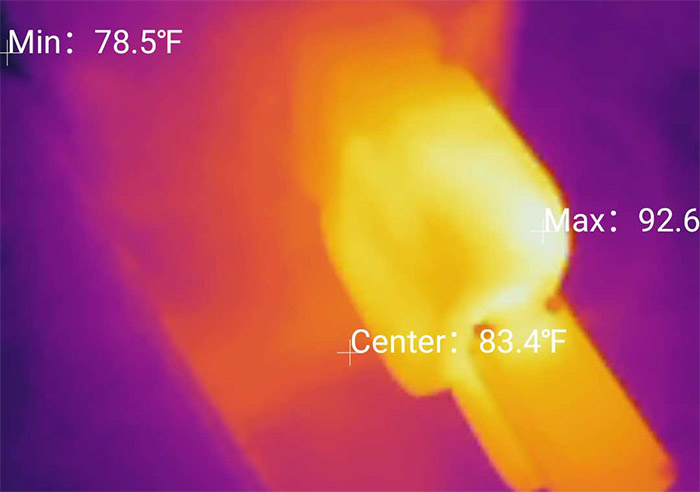 The case is entirely made of plastic, as with other chargers and, since it uses the GaN technology, it does not heat up while it's charging one or more devices. It's going to get a bit warm, as you can see from the thermal camera, but that's about all.
On the other side of the retractable plug, Unitek had added an LED which lights up as soon as you connect the charger to a power socket and underneath it, there's the two USB-C (Power Delivery) ports, both being able to deliver 65W, but, when used at the same time, the power output is cut to 30W per port. The USB-A port supports Quick Charging and the maximum output (when used alone) is 36W.
If you use it alongside one of the USB-C port, it will default to 18W (45W for the USB-C port) and when all three ports are used at the same time, the first USB-C port will output a maximum of 30W, the second one 18W and the USB-A will deliver up to 18W. Before going forward, I was curious about whether the idle consumption would be high since some chargers do display this behavior (such as the Hyphen X 100W).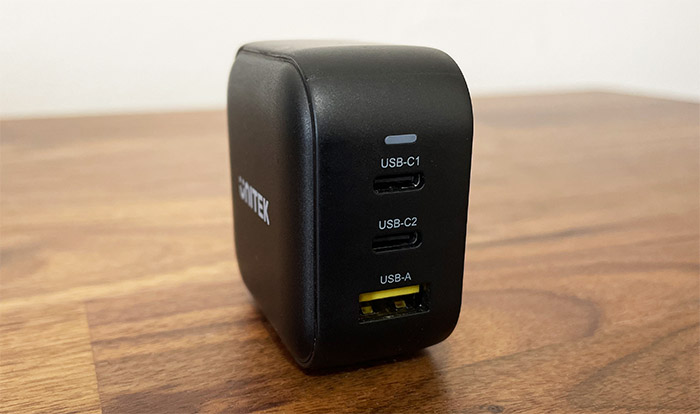 The smart plug that I used to check the charger showed negligible values, so there is very little power use when no device is connected. It's also worth noting that Unitek advertises that the power output of the USB-C ports is 5V/ 9V/ 12V /15V-3A /20V-3.25A and, for the USB-A, it's 5V/ 9V/ 12V-3A/ 20V-1.8A.
To test the power output of the Unitek 66W charger, I used a 13-inch MacBook Pro and to get some reference values, I checked the performance when the laptop was being charged using the original charger and cable. As you can see, the Unitek 66W went higher in terms of watts, to a stable 57W, while the amperage ranged between 2.87 to 2.88A (very stable).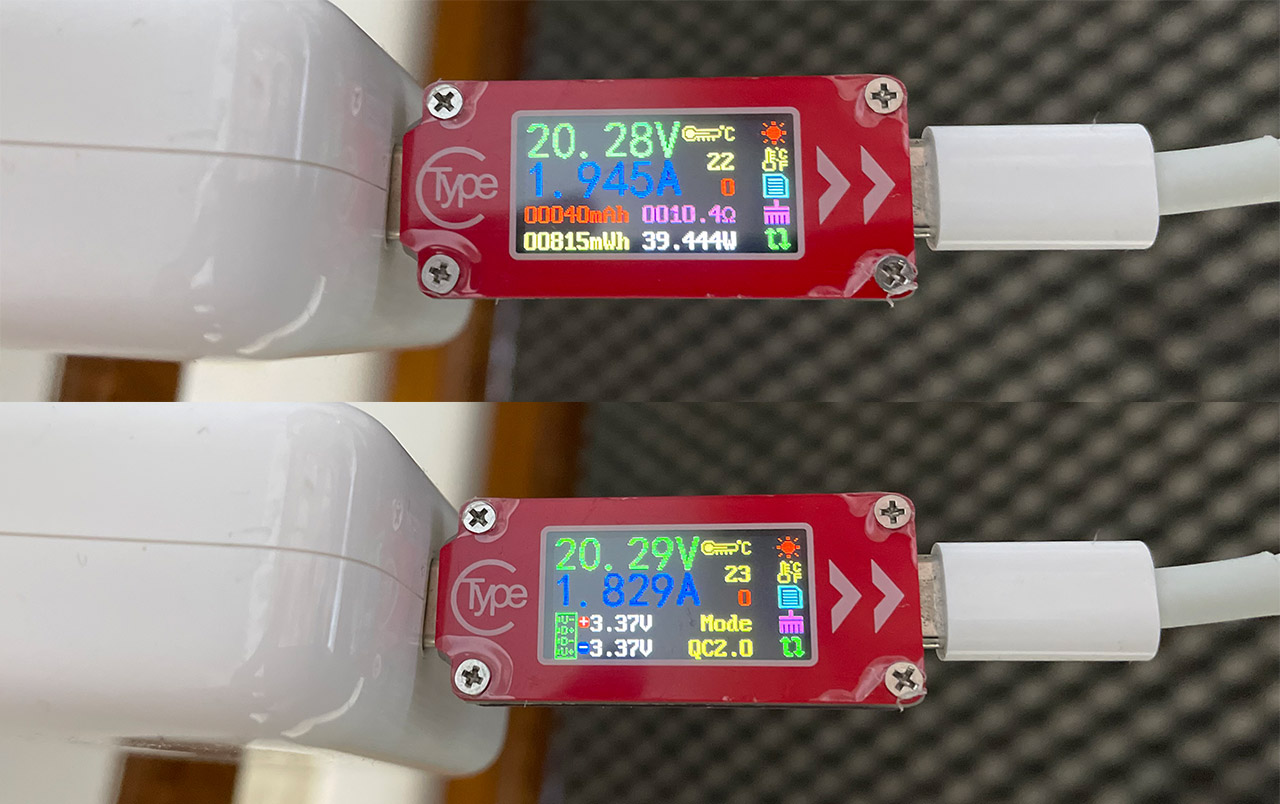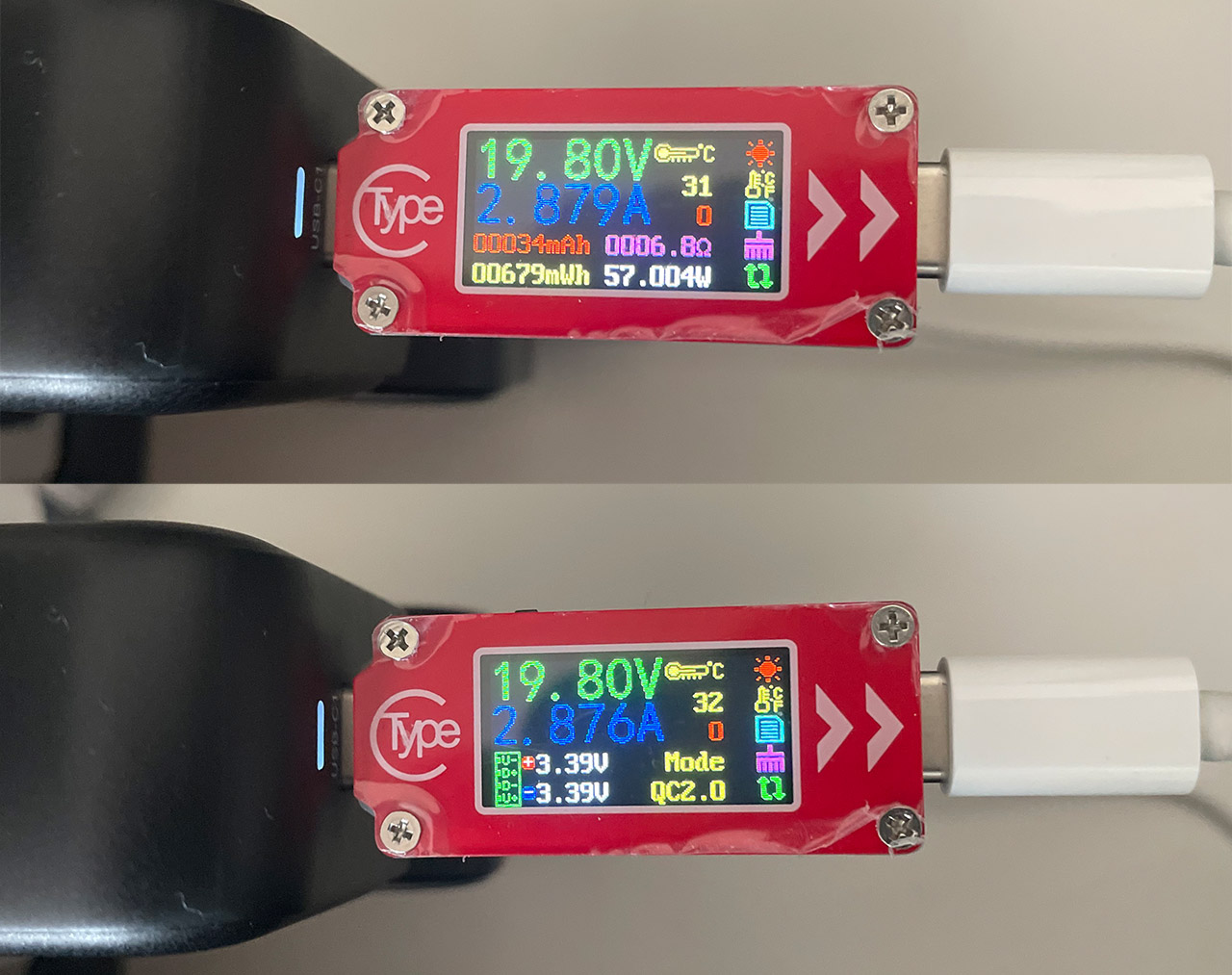 That's a very nice performance considering that I also saw a stable 19.8V and it will charge the MacBook faster than the original charger without damaging its components. While still keeping the MacBook connected to the first port, I connected an iPhone 12 to the second USB-C port to see if it would drop to 30W in terms of power output. And it did, reaching a stable 28.4W, while the voltage was 19.86V and the amperage stayed stable at 1.42A, which is excellent.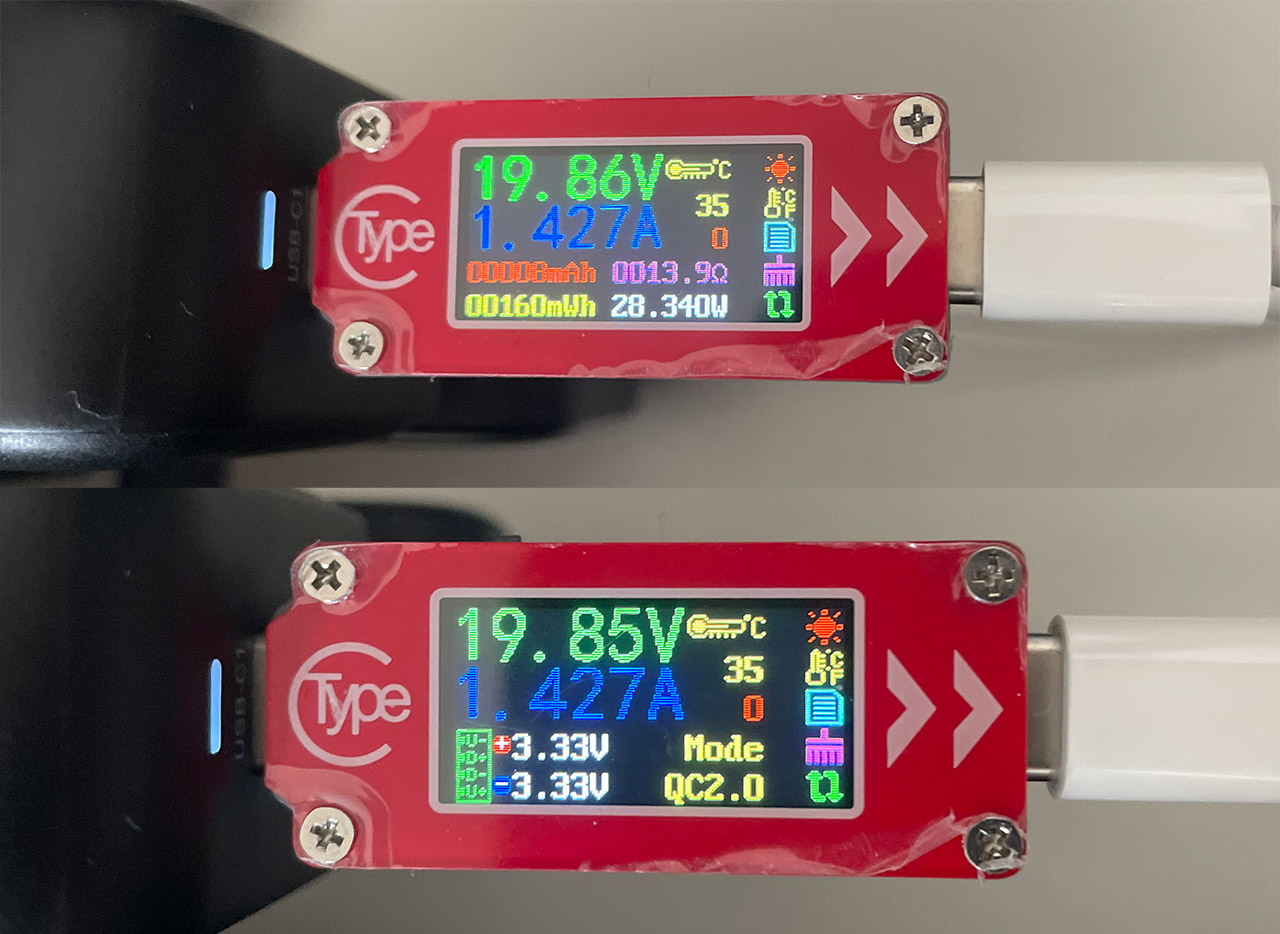 The interesting thing is that the iPhone doesn't really need 30W and, when connected by itself to the Unitek 66W charger, it would only take a bit over 7W, while the voltage was 4.99V and the amperage ranged between 1.44 to 1.6A. The original Apple charger + cable did a bit better.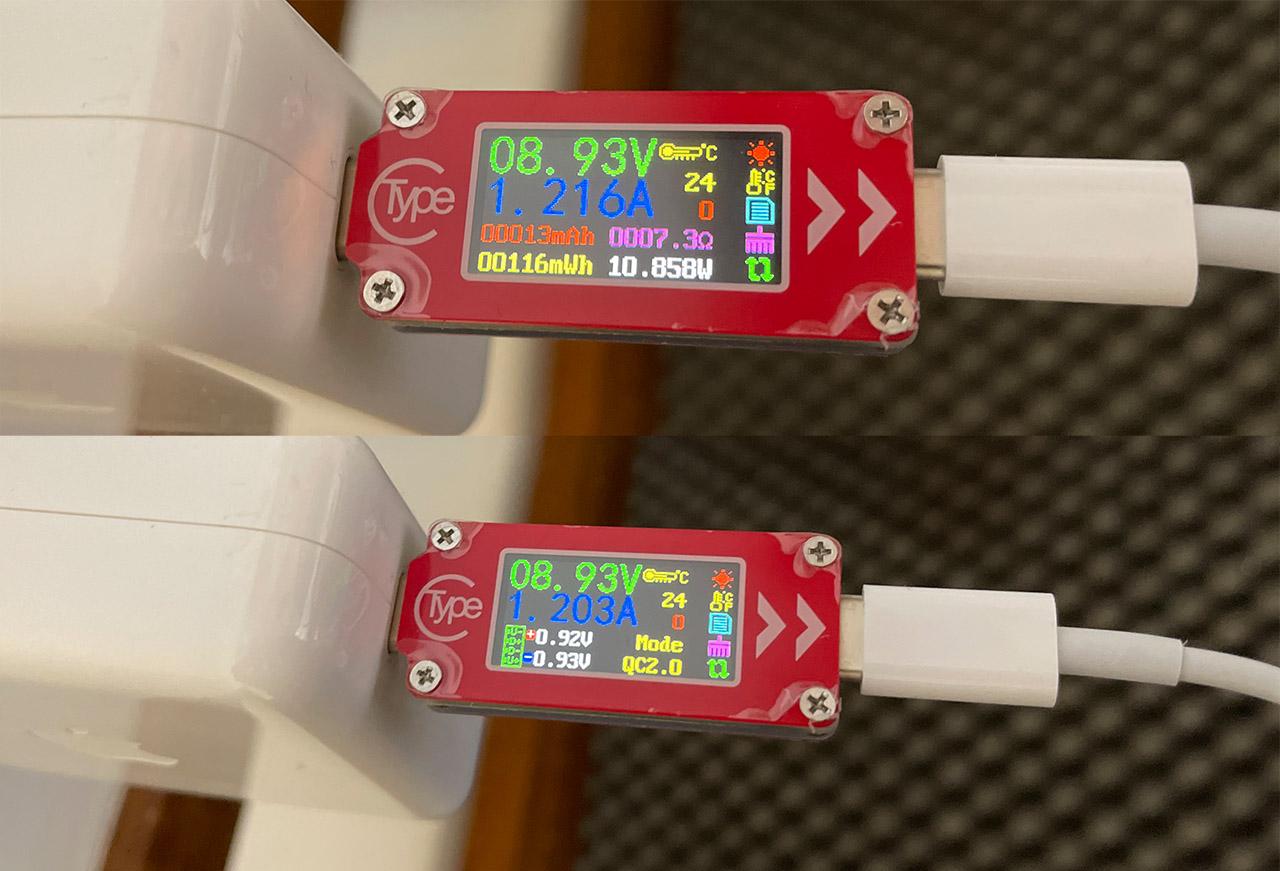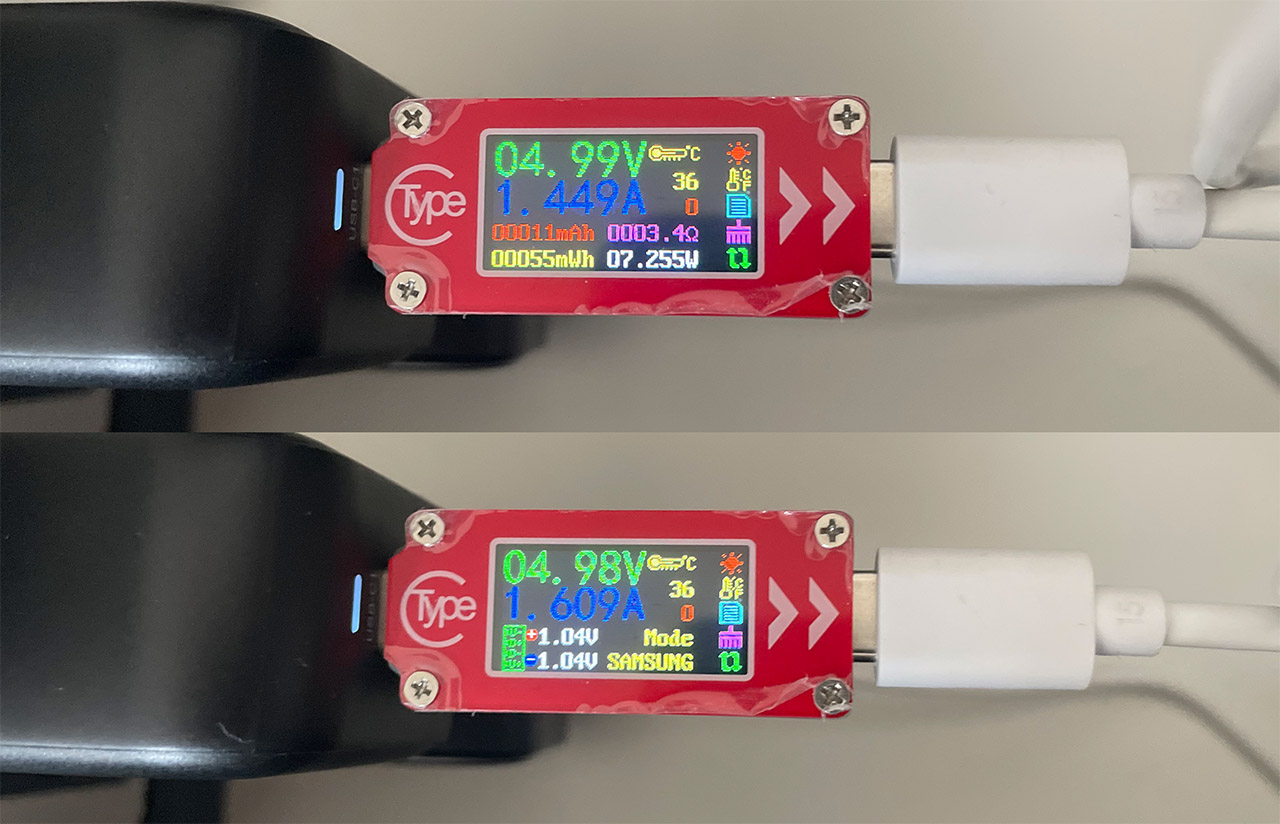 But the point is that the two USB-C ports will get automatically cut to 30W regardless of how much power is needed for the connected devices. I also wanted to check how the Unitek 66W charger behaved when one USB-C and the USB-A port were used simultaneously.
So, while I was charging up the MacBook, the power output went down to 42.9W (not really 45W, but close enough) – there was also a solid 19.83V and a very stable amperage (2.165A).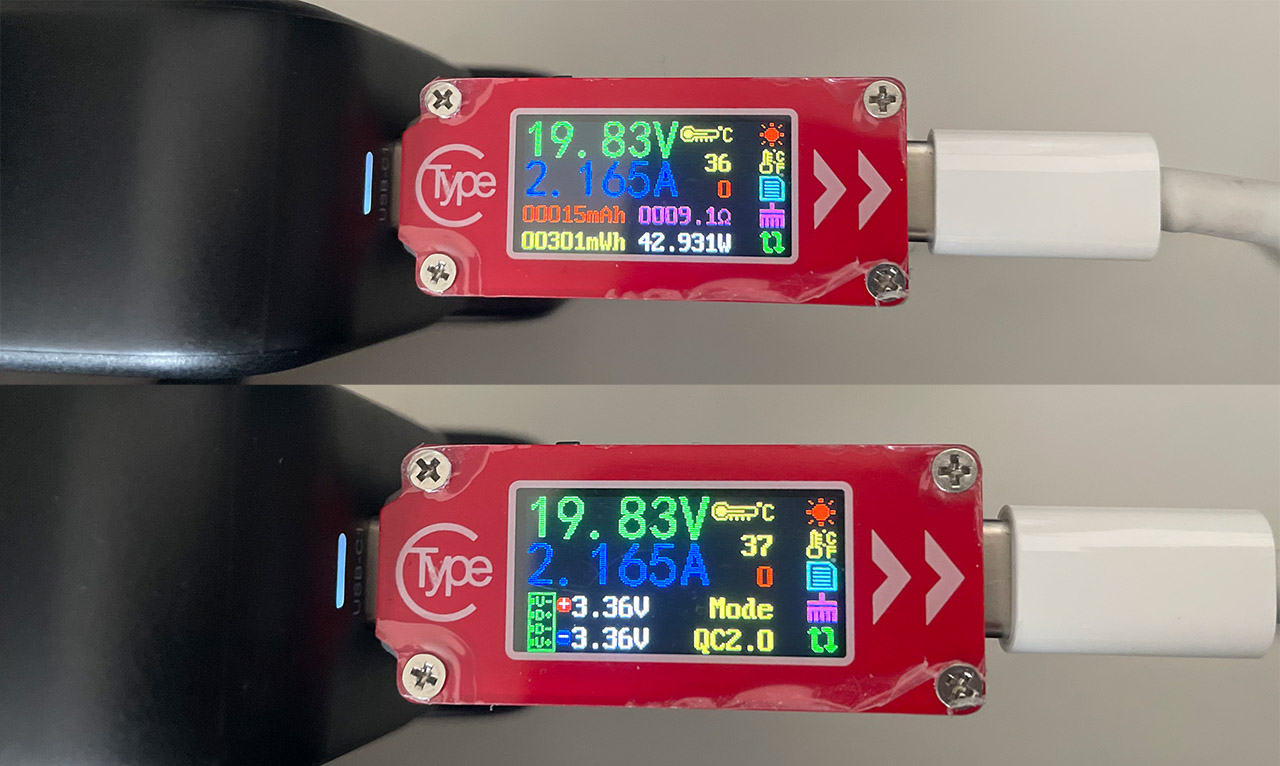 So, as I mentioned at the beginning of the article, almost all GaN chargers are good nowadays, but there is a recurring aspect that I keep on seeing with some of these devices. There are some inner chips (INN650D02 & NCP1342) that need to calculate how much power has to be allocated per port and it's a nice feature to have, but the problem is that when you add or disconnect a device, all the connections turn off for a bit and then restart.
This may not be a problem while charging a phone or a laptop, but when dealing with a 3D printer or any other device that needs constant power flow, it will mess up your work.
Unitek 66W
–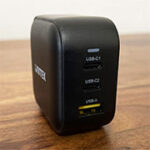 Pros
Incredibly compact
66W total power budget
Good thermal management
Two USB-C ports + one USB-A port
Cons
When connecting or disconnecting a device, all other connected devices will temporarily pause connection
No cable in the package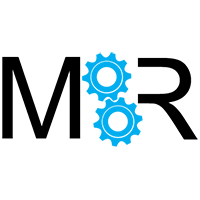 Mark is a graduate in Computer Science, having gathered valuable experience over the years working in IT as a programmer. Mark is also the main tech writer for goodgame.com, covering not only his passion, the networking devices, but also other cool electronic gadgets that you may find useful for your every day life.